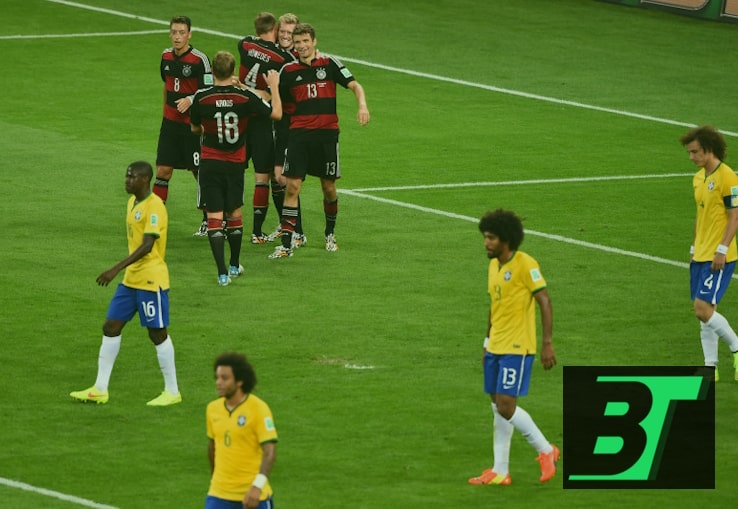 Journey through football's annals and relive the unforgettable moments that have defined generations, inspired millions, and indelibly marked the history of the beautiful game.
Football has given the world countless memories, some of which have stood the test of time and continue to resonate with fans globally. These iconic moments capture the essence of football, transcending the sport to become part of global lore. Here, we reminisce about some such moments that have left an indelible mark.
Maradona's "Hand of God" and "Goal of the Century"
The 1986 World Cup quarter-final between Argentina and England was set against a backdrop of political tension. Maradona, in this game, produced two moments of magic. First, the controversial "Hand of God" where he punched the ball into the net, and then, a dribble that saw him waltz past five English players to score what's often termed the "Goal of the Century". Both goals symbolize Maradona's audacity and genius.
Zidane's Headbutt in the 2006 World Cup Final
In what was his last professional match, Zinedine Zidane shocked the world. With tensions running high, Zidane headbutted Marco Materazzi following a verbal altercation, receiving a red card. This abrupt and unexpected end to the career of one of football's greatest was a moment no one saw coming.
Manchester United's Last-minute Triumph in 1999
The Champions League final in Barcelona saw Manchester United trail Bayern Munich for most of the match. However, in injury time, goals from Teddy Sheringham and Ole Gunnar Solskjær sealed an incredible comeback, epitomizing Sir Alex Ferguson's never-say-die spirit.
With Manchester City needing a win on the final day to clinch the Premier League and trailing 2-1 to Queens Park Rangers, Sergio Agüero's last-gasp goal, accompanied by Martin Tyler's legendary "Aguerooo!" commentary, ensured City's first league title in 44 years in the most dramatic of fashions.
Germany Dismantling Brazil 7-1 in 2014
The 2014 World Cup semi-final in Brazil witnessed one of the most shocking results. Germany obliterated the hosts 7-1, with the Brazilian fans watching in disbelief. This match marked the end of an era for Brazilian football and highlighted Germany's clinical efficiency.
Trailing 3-0 to AC Milan at half-time in the Champions League final, all seemed lost for Liverpool. But an incredible second-half resurgence saw them level the score in just six minutes, ultimately winning on penalties. The Miracle of Istanbul is heralded as one of football's greatest comebacks.
Entering the tournament as rank outsiders, Greece defied all odds to win Euro 2004. Their disciplined performances and team spirit saw them overcome several footballing giants, culminating in a 1-0 win over hosts Portugal in the final.
Leicester City's Premier League Fairy Tale
At 5000-1 odds, nobody expected Leicester City to win the Premier League in the 2015-2016 season. But under Claudio Ranieri, the Foxes achieved the impossible, capturing the imagination of football fans globally and redefining the concept of the underdog story.
The Impact of Iconic Moments
Such moments are not just events in football history; they shape it. They influence generations, becoming stories told around dinner tables, instilling passion in young fans, and showcasing the unpredictability and magic of the game.
More Than Just Goals and Trophies
While goals, comebacks, and trophies are vital, football's essence lies in its stories. Be it the resilience of a player returning from a career-threatening injury, fans rallying around their team in times of crisis, or moments of sportsmanship that transcend competitive rivalry, football's tapestry is rich and diverse.
Conclusion
The beautiful game is a mosaic of emotions, stories, and moments. While the future promises more such iconic instances, the past serves as a testament to football's power to evoke a myriad of emotions, from joy and elation to despair and heartbreak. These moments serve as reminders of why football is more than just a sport; it's a way of life.