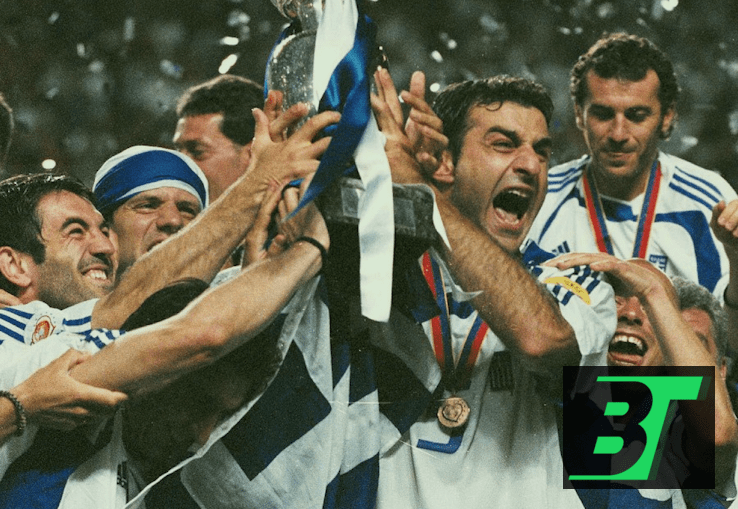 Relive the stunning triumph of Greece at Euro 2004, a tale of determination, strategy, and the underdog spirit that captured the hearts of football fans worldwide.
The Prelude: Low Expectations
Entering the tournament with odds stacked against them, the Greek national team was not seen as a contender for the title. The expectations were low; their previous performances in international football had given fans little to hope for.
The Architect: Otto Rehhagel's Masterplan
German coach Otto Rehhagel was the mastermind behind Greece's tactical approach. His philosophy centered around a watertight defense, quick counter-attacks, and set-piece excellence. He fostered a spirit of unity and discipline that became the team's hallmark.
A Group Stage of Shocks
Greece's campaign started with a stunning victory over the hosts Portugal. The win sent shockwaves throughout the tournament and set the tone for a group stage that would see them progress against all odds.
The Knockout Rounds: Defying the Odds
Against France in the quarter-finals and then the Czech Republic in the semis, Greece's resilience and tactical nous saw them emerge victorious. Each match was a testament to their unwavering belief and Rehhagel's strategic prowess.
The Final: A Night in Lisbon
The final saw Greece face a Portugal side eager for revenge. Yet, with a disciplined performance and a winning goal from Angelos Charisteas, Greece held firm and claimed an astonishing victory that completed one of the greatest upsets in football history.
The Celebration: A Nation United
Greece's victory sparked wild celebrations across the country. The triumph was more than a sporting success; it was a unifying moment for the nation, instilling a sense of pride and joy in the hearts of Greeks everywhere.
The Aftermath: Legacy of the Underdogs
The impact of Greece's win at Euro 2004 went beyond the trophy. It inspired underdog teams everywhere, proving that with the right strategy and team spirit, anything is possible in football.
Conclusion
Greece's Euro 2004 victory remains one of the most extraordinary stories in the sport's history. The tournament is a timeless reminder of why football captures the imagination: it's a world where David can indeed defeat Goliath.