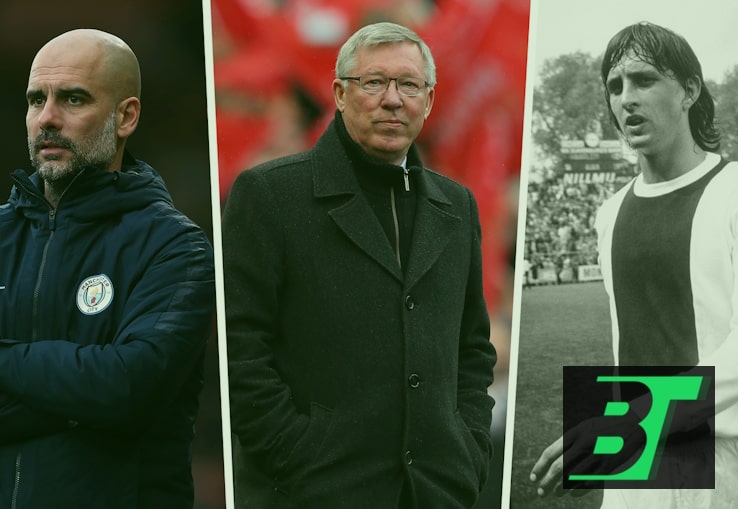 Explore the tactical genius behind football's most successful managers. From dominating domestic leagues to conquering Europe, delve into the masterminds and the strategies that changed the game forever.
The beautiful game has been graced by tacticians whose innovative approaches have not only won them silverware but also changed football's very fabric. From pioneering formations to cultivating unique playing philosophies, these iconic managers have left an indelible mark. Let's explore their tactics and the legacy they've built.
Sir Alex Ferguson – Adapting with Time
The legendary Manchester United manager's longevity at the top was underpinned by his ability to evolve. While Ferguson's early United sides thrived on fast wingers and direct play, later years saw a more fluid, possession-based approach, always ensuring his team had the grit to grind out results.
Arrigo Sacchi – The Pressing Game
Sacchi's AC Milan is remembered for its relentless pressing and high defensive line. Without any superstars in the traditional sense, Sacchi's Milan suffocated opponents with their work off the ball, laying the foundation for the pressing styles popular today.
Johan Cruyff – Birth of Total Football
As a player and then as a manager, Cruyff believed in the idea of 'Total Football'. His Barcelona 'Dream Team' showcased fluid positional play, with players comfortable in multiple roles, a philosophy now deeply ingrained at the Catalan club.
Jose Mourinho – The "Special One's" Defensive Solidity
Mourinho burst onto the scene with his Porto side winning the Champions League. His teams, whether at Chelsea, Inter, or Real Madrid, were characterized by a strong defensive foundation, quick transitions, and a knack for winning 'big' games.
Pep Guardiola – Evolution of Possession Play
Guardiola's Barcelona side, equipped with the talents of Xavi, Iniesta, and Messi, took possession and pressing to a new level. His evolution continued at Bayern and Manchester City, with tweaks to his philosophy but always emphasizing control and positional play.
Marcelo Bielsa – Tactical Rigor and Intensity
The enigmatic Argentine has influenced many contemporary managers. Bielsa's teams, known for their tactical discipline and incredible work rate, play a high-octane style, often overwhelming opponents with their intensity.
Carlo Ancelotti – Tactical Flexibility
Ancelotti's success across multiple European leagues is a testament to his adaptability. From the diamond midfield at Milan to the counter-attacking Real Madrid side that won La Decima, Ancelotti's genius lies in molding tactics to his personnel.
Ottmar Hitzfeld – The General's Precision
Having managed both Borussia Dortmund and Bayern Munich to Champions League triumphs, Hitzfeld was known for his meticulous planning and ability to build cohesive units, masterminding victories through attention to detail.
Fabio Capello – Disciplined and Organized Approach
Whether at Milan, Real Madrid, or Roma, Capello's teams were characterized by their organizational discipline. A stickler for defensive solidity, his teams had a balance that made them formidable opponents.
The Legacy Left Behind
While tactics and styles evolve, the influence these managers have had on the game is perennial. Future tacticians learn from their blueprints, ensuring that their legacies are continually built upon, making football the ever-evolving spectacle it is.
Modern Football and Evolving Tactics
The world of football is continually evolving, with new tacticians emerging, building on the foundations set by these legends. While the names may change, the quest for tactical superiority remains a constant, ensuring fans are always treated to a strategic masterclass on the pitch.
Get the best football predictions