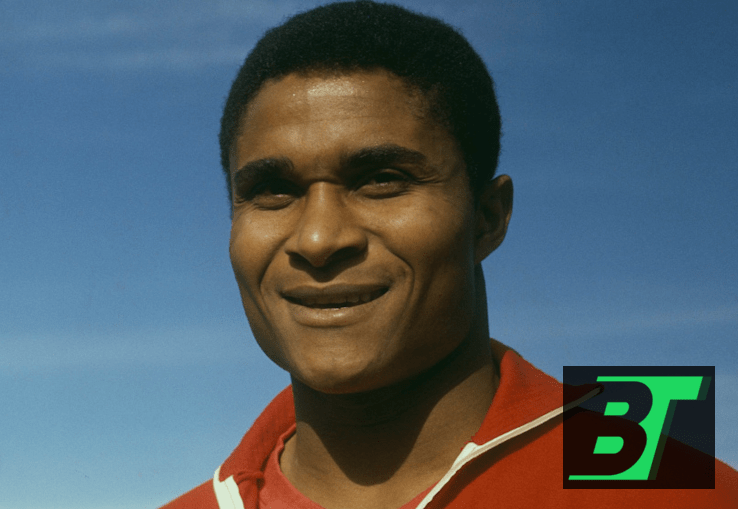 An in-depth exploration of Eusébio's unparalleled impact on football, from his early days in Mozambique to his iconic status in Portugal and beyond.
From Mozambique to Lisbon: A Star Rises
Born in 1942 in the then Portuguese colony of Mozambique, Eusébio's early life gave little indication of the heights he would reach in football. Despite the raw talent evident in the dusty streets of Maputo, it was his move to Lisbon's Benfica in his late teens that set the stage for a storied career.
The Benfica Beacon
Joining Benfica in 1960, Eusébio quickly became the lynchpin of a team that would dominate Portuguese football and leave an indelible mark on the European stage. With a blend of speed, skill, and an uncanny ability to find the back of the net, he helped Benfica lift 11 Primeira Liga titles and a historic European Cup in 1962 against Real Madrid, where he famously scored twice.
Eusébio in Europe: A Continental Phenomenon
The European stage provided Eusébio with a canvas to showcase his genius to a broader audience. Beyond the 1962 European Cup triumph, his individual performances, including the remarkable nine goals he scored in the 1968 European Cup, cemented his reputation as one of the continent's finest.
The Pride of Portugal: 1966 World Cup
While his club exploits were nothing short of legendary, it was the 1966 World Cup that truly immortalized Eusébio in football folklore. Leading a relatively inexperienced Portuguese side, the Black Panther's electrifying performances, including a four-goal haul against North Korea, saw Portugal reach the semi-finals and Eusébio finish as the tournament's top scorer with nine goals.
More than Just Goals
While his scoring record is nothing short of phenomenal, Eusébio's play was about more than just goals. His dribbling ability, often leaving multiple defenders in his wake, combined with his sheer physicality, made him a nightmare for opponents. His humility off the pitch and sportsmanship on it made him a beloved figure far beyond the Iberian shores.
Legacy Beyond the Pitch
After hanging up his boots, Eusébio's contributions to football didn't end. He became an ambassador for both Benfica and Portuguese football, spreading the game's beauty wherever he went. His post-playing career also saw him deeply involved in initiatives aimed at nurturing young talent in Portugal and his native Mozambique.
Remembering the Legend
The world mourned when Eusébio passed away in 2014. Yet, his legacy remains alive in the countless memories he provided fans, the records that still stand, and the young players who aspire to emulate the Black Panther's prowess on the pitch. Stadiums, statues, and awards named in his honor serve as a testament to his everlasting impact on the beautiful game.
Conclusion
Eusébio da Silva Ferreira's story is a testament to the transformative power of football. From humble beginnings in Mozambique to iconic status in Portugal and beyond, his journey embodies passion, talent, and an unyielding love for the game. As time goes on, stories of the Black Panther's feats will continue to inspire, reminding us of a golden era and a player who was truly in a class of his own.