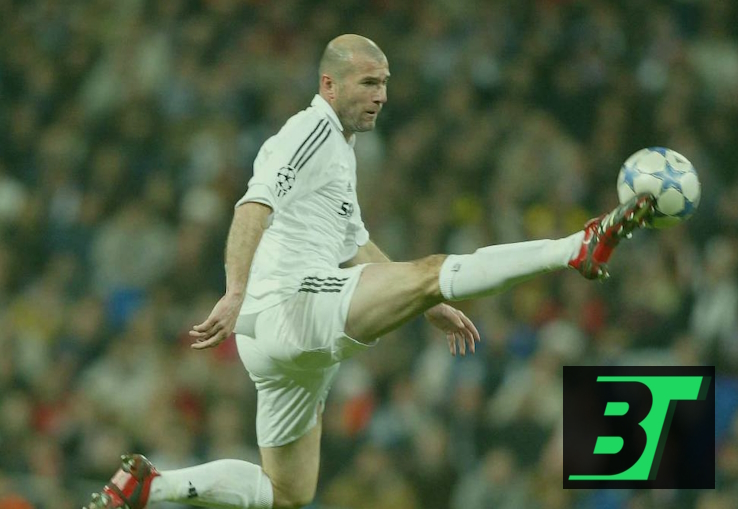 Discover the remarkable journey of Zinedine Zidane, from his humble beginnings in Marseille to becoming one of football's most revered figures. Explore his unparalleled skills, historic moments, and transformation into a successful manager.
From the Streets of Marseille to Global Stardom
Zinedine Zidane's journey to footballing immortality began on the streets of La Castellane, a tough neighborhood in Marseille. His Algerian roots and the challenges of his upbringing shaped his character, driving him to express himself through the beautiful game.
The Blossoming in Bordeaux and Juventus
Zidane's early career saw him make a name for himself at AS Cannes, but it was at Girondins de Bordeaux that his talents truly began to flourish. A move to Juventus in 1996 marked the start of his ascent to global stardom, as he became an integral part of a team that dominated Italian and European football.
The Maestro of the Midfield
At Juventus, Zidane's artistry on the ball, vision, and elegance in possession made him a maestro of the midfield. His ability to control the tempo of a game and produce moments of magic endeared him to fans and earned him a reputation as one of the world's best.
1998: The Year of Zizou
The year 1998 was a defining moment in Zidane's career. His two headed goals in the World Cup Final against Brazil secured France's first-ever World Cup victory, immortalizing him as a national hero and cementing his status as a footballing legend.
A Galáctico and the Volley in Glasgow
In 2001, Zidane's transfer to Real Madrid marked the beginning of the Galácticos era. His time at Madrid was highlighted by his stunning volley against Bayer Leverkusen in the 2002 Champions League final, a goal regarded as one of the greatest in the competition's history.
The Transition to Management
After retiring as a player, Zidane seamlessly transitioned into management. Taking the reins at Real Madrid, he led the team to three consecutive Champions League titles, a feat unprecedented in the modern era, showcasing his tactical acumen and leadership.
Mastering Moments of Pressure
Zidane's career, both as a player and manager, is defined by his ability to thrive under pressure. His calm demeanor and capacity to inspire those around him made him a figure of respect and admiration in the high-stakes world of professional football.
A Legacy Etched in Football's History
Zinedine Zidane's legacy is a tapestry of sublime skill, iconic moments, and unparalleled success. From the streets of Marseille to the grandest stages of world football, Zizou has left an indelible mark on the sport, inspiring generations to come.
Zinedine Zidane's journey through the realms of football is a story of grace, resilience, and triumph. His skills captivated millions, his moments of brilliance wrote history, and his successes as a manager validated his genius. Zizou remains, undeniably, one of football's greatest.