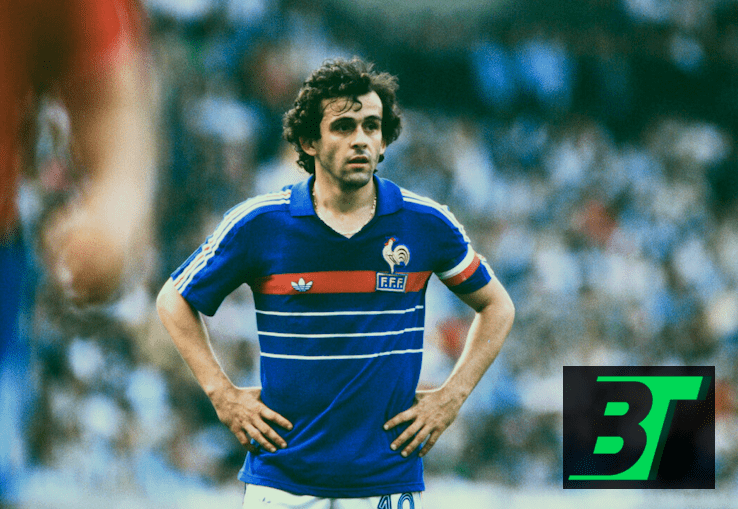 Delving deep into the illustrious career of Michel Platini, this article sheds light on his achievements both on the field and in the corridors of football's governance.
The Dawning of a Prodigy
In the heartland of Jœuf, France, a footballing prodigy named Michel Platini emerged. With a ball often glued to his feet, the young Michel's passion and talent were evident from his early days, leading to his professional debut with AS Nancy.
Conquering European Clubs
Platini's club odyssey, spanning three major teams, showcases a trajectory of pure footballing genius. Starting at Nancy, moving to Saint-Étienne, and culminating at Juventus, Michel's blend of vision, technical finesse, and goal-scoring ability distinguished him as a midfield maestro of his era.
Reigning Supreme in Turin
At Juventus, Platini's genius knew no bounds. This Turin chapter saw him clinching multiple league titles, a European Cup, and the revered Intercontinental Cup. His knack for turning up in decisive moments solidified his legend in the annals of football history.
Leading Les Bleus to Glory
Parallel to his club exploits, Platini's epoch with the French national side was filled with moments of pure magic. As the captain, he steered France to their inaugural European Championship title in 1984, with his performances etching an indelible mark on international football.
1984: A Year of Mastery
The 1984 European Championship is often recalled as the 'Platini Tournament'. His 9 goals, a record, were instrumental in France's triumph, showcasing his ability to shine brightest on the grandest stages.
Football Administration: A New Arena
Post-retirement, Platini transitioned from the pitch's grassy expanse to the boardroom's polished tables. His acumen wasn't limited to football tactics; he swiftly rose through administrative ranks, culminating as UEFA's President.
UEFA Tenure: Triumphs and Controversies
Under Platini's leadership, UEFA underwent significant changes, including the expansion of the European Championship and the introduction of Financial Fair Play regulations. However, his tenure wasn't devoid of controversies, leading to a complex legacy in football governance.
The Man Beyond the Game
Away from football's glaring lights, Platini is known for his staunch views, unwavering ethics, and dedication to the sport's betterment. His journey, replete with soaring highs and challenging lows, serves as an intriguing tale for anyone passionate about football's multifaceted world.
Conclusion
Michel Platini's story is a compelling blend of unparalleled footballing talent and administrative ambition. From dazzling in Europe's grand stadiums to shaping the sport's future off the field, Platini's footprint on football is vast, intricate, and undeniably significant.