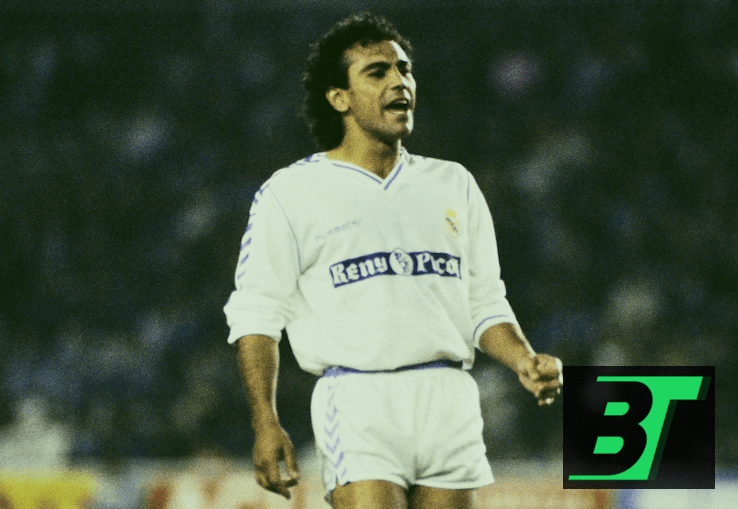 An in-depth examination of Hugo Sánchez's prolific football career, from his roots in Mexico to his legacy in European football.
From Mexico's Streets to Pumas' Pitches
Hailing from Mexico City, Hugo Sánchez's tryst with football began at a tender age. His prodigious talent was evident early on, leading him to join Pumas, one of Mexico's premier clubs. It was here that he first showcased his scoring prowess, agility, and famous somersault celebration, quickly becoming the darling of Mexican fans.
The Spanish Sojourn: A Realmadridista Legend
San Lorenzo was his first overseas venture, but it was in Spain, initially with Atlético Madrid and subsequently with Real Madrid, that Sánchez etched his name in gold. His tenure with Los Blancos, especially, was filled with accolades. Five La Liga titles, numerous individual awards, and a staggering goal tally placed him amongst the elite strikers in European football.
Scoring Feats and Unforgettable Moments
Sánchez's scoring records are legendary. His remarkable feat of scoring 38 goals during the 1989-90 La Liga season was a testament to his goal-scoring prowess. Whether it was overhead kicks, volleys, or simple tap-ins, Sánchez had an uncanny ability to find the back of the net, regardless of the opposition.
Returning to Roots: The Mexican Maestro's Homecoming
After stints with clubs like Rayo Vallecano and América, Sánchez's return to Pumas was met with immense fanfare. It was a fitting circle for the striker who had started his journey there. This return not only showcased his love for his home club but also his desire to give back to the fans who had supported him since his early days.
Ambassador of Mexican Football
Sánchez's influence wasn't just limited to clubs; he was a pivotal figure for the Mexican national team. Representing Mexico in multiple World Cups, his leadership, combined with his technical abilities, made him a focal point of the team's tactics. Post-retirement, his insights as a football analyst have further cemented his position as a true ambassador of Mexican football.
Legacy Beyond Goals
Beyond his goal-scoring records and club successes, Sánchez's legacy is of a player who broke barriers. At a time when European football was the ultimate dream for many, Sánchez showcased that players from North and Central America could not only compete at the highest level but also dominate. His dedication to fitness, training regimes, and continuous improvement served as an inspiration for countless young footballers in Mexico and beyond.
The Future: Nurturing the Next Generation
Even after hanging up his boots, Sánchez's love for the game hasn't diminished. He has taken up coaching roles and has been active in youth development, focusing on nurturing the next generation of footballers. Through his academy and coaching stints, he continues to contribute to football, ensuring that his knowledge and passion are passed down to budding talents.
Conclusion
Hugo Sánchez's journey from the bustling streets of Mexico City to the grand stadiums of Europe is one of determination, skill, and unwavering love for the game. His story isn't just about the goals or the accolades but about inspiring an entire generation of footballers to dream big and break boundaries. As football narratives go, Sánchez's tale is one for the ages, reminding us of the beauty, passion, and global nature of the beautiful game.