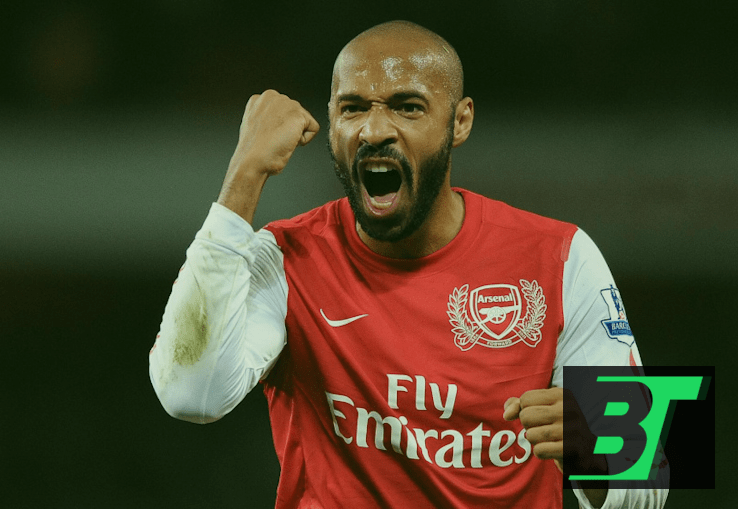 An in-depth journey into the illustrious career of Thierry Henry, exploring his rise from the streets of Les Ulis to becoming one of the most prolific strikers in football history.
Genesis: The Streets of Les Ulis
Born in the Parisian suburb of Les Ulis, young Thierry's journey with football began on the local streets. These early days, replete with makeshift goals and relentless passion, laid the foundation for an unmatched career that lay ahead.
Monaco: A Star Begins to Shine
Henry's talents caught the attention of AS Monaco scouts, and soon he was honing his skills under the guidance of Arsène Wenger. Initially deployed as a winger, it was in the red and white of Monaco that Henry began showing glimpses of his future greatness.
World Cup Glory and Turin Sojourn
1998 was a monumental year for Henry. Not only did he emerge as France top scorer in their triumphant World Cup campaign, but a transfer to Juventus also beckoned. Though his time in Turin was short-lived, it was an essential chapter in his evolving football story.
Arsenal: Rise of The King
In a move that would redefine Premier League history, Henry reunited with Wenger at Arsenal. Transitioned into a striker, Henry's pace, vision, and sublime finishing transformed him into one of the most lethal forwards the English game had ever seen.
The Invincibles: A Season of Perfection
The 2003-2004 season etched Arsenal and Henry into football's annals. With Henry as the spearhead, Arsenal achieved the unprecedented - an unbeaten Premier League campaign. His goals and assists were instrumental in this historic achievement.
Barcelona: Conquering Europe
After setting the Premier League alight, Henry's journey took him to Camp Nou. At Barcelona, amidst a galaxy of stars, he secured his place, adding La Liga titles and a coveted Champions League medal to his illustrious trophy cabinet.
Return to Arsenal and Beyond
The allure of North London proved irresistible, and Henry made a heartfelt return to Arsenal, adding more memorable moments to his legacy. Short stints at New York Red Bulls and a final swansong back at Arsenal marked the twilight of his playing days.
Les Bleus: A National Icon
Apart from club glories, Henry's exploits for the French national team have been legendary. Apart from the 1998 World Cup win, he was a crucial part of the squad that lifted the European Championship in 2000. His commitment and performances for Les Bleus have made him a national icon.
The Heartbreak of 2006
Despite all his successes, the 2006 World Cup Final stands out as a poignant what-if in Henry's career. A leader in a young French squad, they came agonizingly close, only to be denied by Italy in a dramatic penalty shootout.
From Boots to Tactics Board
After hanging up his boots, Henry's passion for football saw him transition to coaching. From Belgium's national setup to managerial roles at Monaco and Montreal Impact, Henry's coaching journey has been marked by the same zeal and dedication he showcased as a player.
Legacy: More than Just Goals
Thierry Henry's legacy transcends his goal tally. His style, flair, and grace have left an indelible mark on the game. He is not just remembered for the goals he scored but for the way he made countless fans across the world fall in love with football.
Conclusion
From the streets of Les Ulis to the grand stadiums of London, Barcelona, and beyond, Thierry Henry's journey is a testament to talent, hard work, and an unyielding passion for football. His story, filled with goals, glory, and moments of sheer brilliance, remains an inspiration for aspiring footballers worldwide.