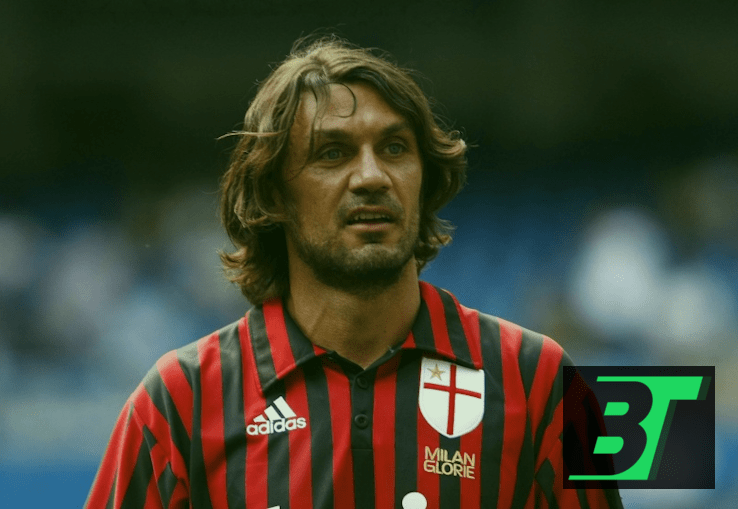 A thorough examination of Paolo Maldini's illustrious career, emphasizing his loyalty, consistency, and the art of defending.
The Maldini Legacy: More than a Surname
The Maldini name carries weight in football, thanks to Cesare Maldini's contributions. Yet, Paolo didn't rest on his laurels; he carved out his unique identity. From a precocious talent in Milan's youth academy to a global icon, his journey was a masterclass in evolution.
Anatomy of Maldini's Defending
Many factors made Maldini an exceptional defender, transcending mere physical attributes. His anticipation, an uncanny ability to read the game, ensured he was always steps ahead of his opponents. His composure under pressure, combined with unmatched elegance, often made difficult interceptions look effortless.
The Art of Versatility
Throughout his career, Maldini showcased an astonishing ability to adapt. Whether as a full-back or a central defender, he dominated his zones. This versatility not only speaks of his football intelligence but also of his relentless commitment to the team's cause.
A Living Testament to Milan's Glory Days
Maldini's era witnessed AC Milan's most dominant phase, both domestically and in Europe. His partnership with defenders like Baresi and Costacurta became the stuff of legend, culminating in many silverware-laden nights at San Siro.
European Nights and the Maldini Magic
European competitions often bring the best out of great players, and Maldini was no exception. He played pivotal roles in Milan's UEFA Champions League triumphs, with standout performances that have since become part of football folklore. Who could forget his quickest ever goal in a Champions League final, netting within the first minute against Liverpool in 2005?
Heartbreaks with the Azzurri
Despite a celebrated club career, international success eluded Maldini. Representing Italy in various tournaments, he came close but could never clinch that elusive World Cup or European Championship title. Yet, his leadership and commitment to the Azzurri were unwavering, earning him respect and admiration globally.
Post-Retirement: A Different Ball Game
Life after professional football can be challenging, but Maldini transitioned gracefully. Taking up executive roles at AC Milan, he's been instrumental in shaping the club's modern era, emphasizing youth development and maintaining Milan's footballing philosophies.
The Legacy Continues
Football is a family affair for the Maldinis. Paolo's sons, Christian and Daniel, have embarked on their footballing journeys, ensuring that the Maldini name remains synonymous with the beautiful game. As they lace up their boots and step onto the pitch, echoes of Paolo's legendary exploits serve as both inspiration and testament to an unparalleled legacy.
Conclusion
Paolo Maldini's story is one of passion, dedication, evolution, and an unrelenting love for football. As the curtains fell on his playing days, the chapters he wrote in football's grand story remain as reminders of a defender par excellence. Maldini's legacy is not just in medals and match statistics but in the timeless lessons he imparted on the essence of football and what it means to be truly great.