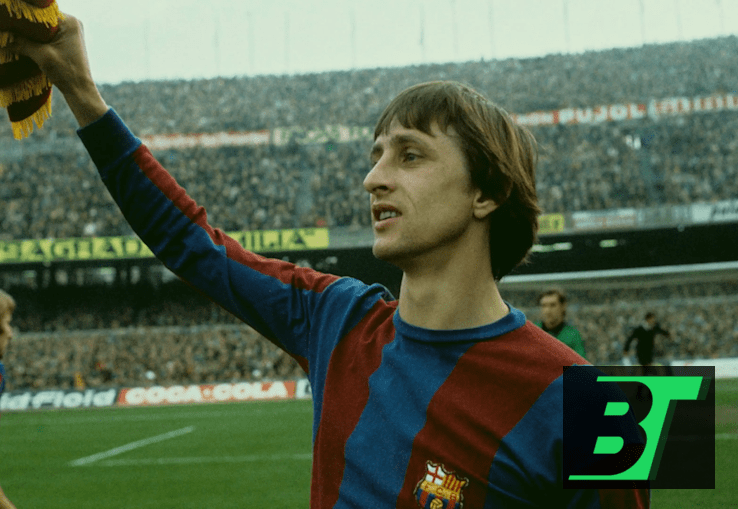 A deep dive into the life and legacy of Johan Cruyff, one of football's greatest legends.
Childhood and the Streets of Amsterdam
On April 25, 1947, the world of football was gifted with a genius in the form of Hendrik Johannes Cruyff. Growing up in Amsterdam, the young Cruyff would spend countless hours playing street football, which sharpened his intuition and honed his natural talent. The streets taught him the significance of space, a concept he would later revolutionize in professional football.
Forging a Legacy at Ajax
As Cruyff progressed through Ajax's youth ranks, his prodigious skills became evident. His close control, swift turns, and innate understanding of the game set him apart. Under the mentorship of Rinus Michels, Cruyff would develop into more than just a player; he became the embodiment of Ajax's footballing philosophy.
Dominating both domestically and in Europe, Cruyff, along with his teammates, introduced the world to 'Total Football'. This wasn't just a tactic but a philosophy, emphasizing fluidity, positional play, and high pressing. Cruyff's intelligence and versatility made him the system's focal point.
Cruyff and European Dominance
With Ajax, Cruyff secured three consecutive European Cups from 1971 to 1973, an unprecedented feat at the time. These victories weren't just about the titles; they were statements of footballing artistry, showcasing a brand of football the world had never seen before.
The Catalan Chapter: Barcelona and Beyond
In 1973, Cruyff's move to Barcelona was about more than football. It was a socio-political statement, especially during the Franco era, with Cruyff representing Catalan pride. His immediate impact was felt as Barcelona clinched the La Liga title in his debut season, breaking a 14-year drought.
Beyond his playing feats, one of the most iconic moments was the 'phantom' goal against Atletico Madrid. The sheer audacity of his move, which came to be known as the 'Cruyff Turn', mesmerized fans and left defenders bewildered. This ingenuity became a hallmark of Cruyff's career, showcasing his willingness to push boundaries and redefine the game's limits.
International Acclaim with The Netherlands
Donning the famous orange jersey, Cruyff showcased his genius on the world stage during the 1974 World Cup. The Dutch team, orchestrated by Cruyff, played a mesmerizing brand of football, reaching the final. Although they fell short against the Germans, Cruyff and the 'Clockwork Orange' left an everlasting impact.
From Player to Visionary Coach
Retiring from professional football could have been the end for many, but for Cruyff, it was just the beginning of another chapter. Taking over as Barcelona's head coach in 1988, he implemented his philosophies with renewed vigor. The 'Dream Team' of the early '90s, which included talents like Guardiola, Koeman, and Stoichkov, dominated Spanish football and clinched the UEFA Champions League in 1992 with a brand of football that echoed Cruyff's playing days.
Establishing La Masia's Foundations
Perhaps Cruyff's most enduring legacy at Barcelona is the famed La Masia academy. Under his guidance, the academy adopted a unique approach to nurturing talent, emphasizing technical skills, intelligence, and understanding of the game. This philosophy has since produced legends like Messi, Xavi, and Iniesta, who have carried forward Cruyff's principles on the pitch.
The Cruyff Philosophy
Cruyff's footballing beliefs went beyond tactics. He believed in the beauty of the game, in making the ball do the work, and in the power of intelligence over physicality. For Cruyff, football was a form of art, and every match was an opportunity to paint a masterpiece. His principles about space, pressing, and positional play have influenced countless coaches, from Guardiola to Klopp, shaping modern football's landscape.
Legacy and Impact
Johan Cruyff's untimely departure in 2016 left the footballing world in mourning. However, his ideas live on. From Amsterdam to Barcelona and beyond, his influence is ubiquitous. The football world remains indebted to him, not just for the trophies and accolades but for the indelible mark he has left on the sport.
Conclusion
Through his life, Johan Cruyff illustrated that football is not just a sport but a canvas for expression, creativity, and innovation. He redefined roles, revolutionized tactics, and above all, instilled a belief that football, when played with passion and intelligence, transcends boundaries and becomes art. His legacy as a player, coach, and philosopher ensures that Johan Cruyff's name will forever be etched in football's pantheon.