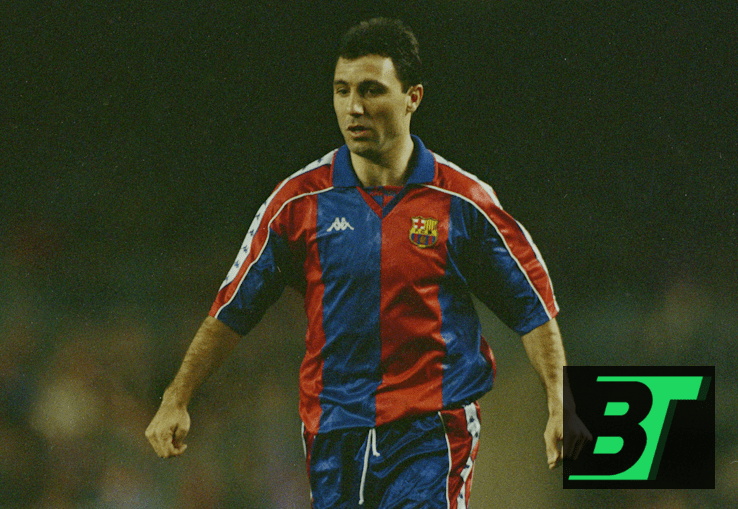 A detailed look into Hristo Stoichkov's life, illustrious career, and the indelible mark he left on football.
From Plovdiv to Stardom
Born in Plovdiv, Bulgaria's second-largest city, on February 8, 1966, Hristo Stoichkov's journey to global footballing acclaim is nothing short of inspirational. His early years in the gritty neighborhoods of Plovdiv forged a fiery and passionate player, setting the stage for a career that would see him gracing the world's biggest stages.
The Rise at CSKA Sofia
Stoichkov's prodigious talent was evident early on at CSKA Sofia. He quickly became the star player, leading the team to numerous league titles. His blend of skill, vision, and an innate goal-scoring ability made him a household name in Bulgaria. The passionate forward with a penchant for spectacular goals and fiery temperament caught the attention of Europe's elite.
The European Dream
In the late 1980s, Stoichkov's performances in the European Cup competitions showcased his talent to a broader audience. It was evident that Stoichkov was destined for greater things, and soon enough, the Spanish giants, FC Barcelona, came calling.
Barcelona and the 'Dream Team'
In 1990, Stoichkov joined FC Barcelona, a move that would change the trajectory of both the player and the club. Under the guidance of Johan Cruyff, Stoichkov became an integral part of the iconic 'Dream Team'. Alongside players like Ronald Koeman, Pep Guardiola, and Romário, Stoichkov dominated La Liga and European football.
Memorable Moments in Blaugrana
While at Barcelona, Stoichkov's brilliance shone through. From his fierce left foot to his ability to turn games on their head, he became a Camp Nou favorite. His partnership with Romário was particularly lethal, leading Barcelona to their first-ever UEFA Champions League title in 1992. Stoichkov's name became synonymous with success, tenacity, and raw footballing talent.
While Stoichkov's club successes are well-documented, his contributions to Bulgarian football are legendary. He was the talismanic leader of the Bulgarian national team that shocked the world by reaching the semi-finals of the 1994 World Cup. His performances during the tournament, including memorable moments against Germany, solidified his status as one of the greatest footballers of his generation.
A National Icon
In Bulgaria, Stoichkov is more than just a footballer; he's a national icon. He symbolized hope and showcased that with talent, hard work, and determination, even a small nation like Bulgaria could challenge the world's best. His passion for the game and love for his country was evident every time he wore the national jersey.
Legacy Beyond the Pitch
Stoichkov's influence isn't restricted to his playing days. He has ventured into coaching and punditry, sharing his rich footballing knowledge with new generations. His outspoken nature ensures he's never far from the headlines, but his insights into the game are revered by enthusiasts globally.
Stoichkov and Modern Football
In today's age of digital football and analytical insights, Stoichkov stands as a reminder of raw, passionate football. His flair, creativity, and unbridled passion for the game serve as an inspiration for young players across the Balkans and beyond. In an era dominated by tactics and systems, Stoichkov's style and swagger are a nostalgic ode to football's golden days.
Conclusion
From the streets of Plovdiv to the grandeur of Camp Nou, Hristo Stoichkov's journey is a testament to talent, determination, and sheer will. He's not just a footballer but an emblem of hope for many aspiring players in Eastern Europe. As football continues to evolve, Stoichkov's legacy as a fearless forward, passionate leader, and true maestro of the game ensures his place in the annals of football history.