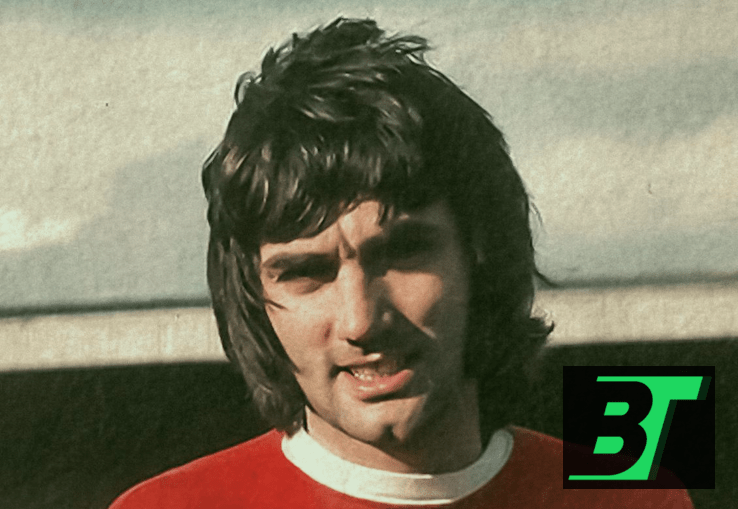 A comprehensive look into George Best, Manchester United's dazzling star and one of football's most enigmatic talents.
From Belfast Streets to Footballing Feats
George Best, born in 1946 in Belfast, Northern Ireland, was destined for football greatness from a young age. His early years playing on the streets of Belfast provided the foundation for a talent that would soon capture the world's attention.
The Red Devil's Prodigy
In 1961, a 15-year-old Best made the journey to Manchester for a trial with Manchester United. Impressing the coaches with his skill, agility, and flair, it wasn't long before he made his debut for the first team. At Old Trafford, Best's performances were a blend of artistry and athleticism, making him a favorite among fans and peers alike.
Eclipsing Europe
George Best's prowess wasn't limited to domestic competitions. One of his standout moments came in 1968 when he played a crucial role in Manchester United's European Cup victory. Best's goal in the final against Benfica showcased his genius - an impeccable first touch followed by a sublime finish.
A Global Icon: More than Football
Best's appeal wasn't restricted to the football pitch. His charisma, good looks, and larger-than-life personality made him a global icon. Dubbed the "fifth Beatle" at the height of Beatlemania, Best was as much a pop culture phenomenon as he was a footballing marvel.
Trials and Tribulations
With fame came challenges. Best's life off the pitch was marked by personal battles, including struggles with alcoholism. However, despite the trials he faced, his talent remained undeniable. His ability to leave defenders in his wake, his penchant for scoring breathtaking goals, and his sheer love for the game made him an irreplaceable gem in the football world.
While Best's club career is often the focal point, his contributions to the Northern Irish national team shouldn't be overlooked. He was a beacon of hope and pride for a nation that often found itself in turbulent times. His performances on the international stage, albeit in a team that wasn't one of the powerhouses of football, showcased his dedication to his roots and his homeland.
A Legacy Immortalized
George Best's impact on football goes beyond records and statistics. His style of play, marked by intricate dribbles, audacious skills, and an indomitable spirit, has inspired countless young talents. Football pitches around the world, from Belfast to Barcelona, have budding players hoping to emulate the magic of Best. His legacy also lives on through the numerous tributes and honors he's received, including the George Best Belfast City Airport, named in his honor.
Conclusion
The tale of George Best is one of brilliance, passion, challenges, and undying love for football. His journey from the streets of Belfast to the grand stages of world football serves as a testament to his enduring legacy. In the annals of football history, Best will always be remembered as the Belfast boy who enchanted the world with his mesmerizing skills and left an indelible mark on the beautiful game.