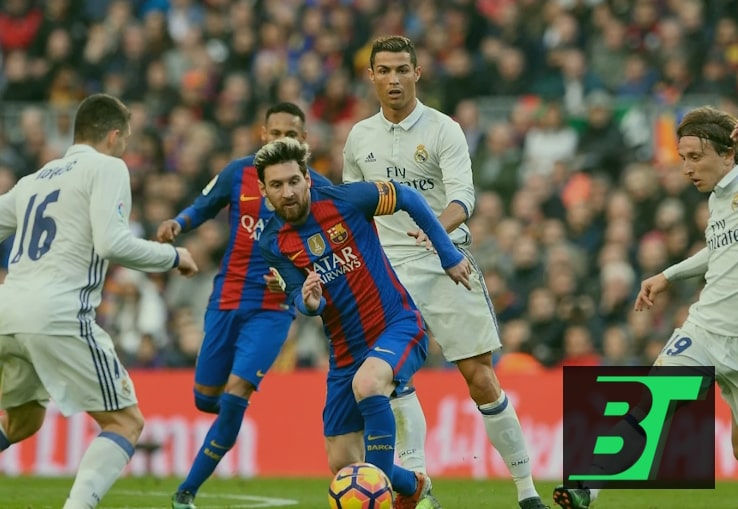 A deep exploration of El Clásico, the historic and intense rivalry between two of the world's footballing giants, Real Madrid and Barcelona.
Origins: More Than Just Football
While footballing excellence defines El Clásico, its roots lie deep in the cultural and political differences between Catalonia and the rest of Spain. Born in an era of regional tensions, this match transcends football, embodying the historical, cultural, and social divide.
Stadiums of Legends: Santiago Bernabéu & Camp Nou
Home to Real Madrid and Barcelona respectively, these iconic stadiums have witnessed some of the most memorable moments in football history. Their roaring stands bear testament to the passion and intensity that characterizes every Clásico.
The Galácticos vs. La Masia
Real Madrid's penchant for signing world-renowned 'Galácticos' contrasts sharply with Barcelona's trust in their youth academy, La Masia. This contrast in philosophies adds another layer to their rivalry, as homegrown talents face off against international superstars.
Iconic Moments and Matches
From last-minute winners to contentious decisions, El Clásico has had it all. Games like the 5-0 victories from both sides, Ronaldinho's standing ovation at the Bernabéu, and Sergio Ramos' late headers are forever etched in footballing folklore.
Stellar Personalities: Making the Rivalry
El Clásico has been graced by legends. Players like Alfredo Di Stefano, Ferenc Puskás, Lionel Messi, and Cristiano Ronaldo have defined eras in the rivalry, with coaches like Pep Guardiola and José Mourinho adding tactical dimensions and personal drama.
The Global Phenomenon
The appeal of El Clásico is not limited to Spain. With a viewership spanning the globe, it is one of the most-watched sporting events, drawing fans from different continents and cultures, all eager to witness the latest chapter in this ongoing saga.
Not Just Men's Football
While the men's teams often steal the limelight, the rivalry extends to women's football, youth setups, and other sports where both clubs compete, like basketball. Each of these encounters carries the weight of the badge and the history of the rivalry.
The Future of El Clásico
While key figures come and go, the essence of El Clásico remains unchanged. As emerging talents rise to become new legends and the world of football continues to evolve, this iconic clash promises to deliver unforgettable moments for generations to come.