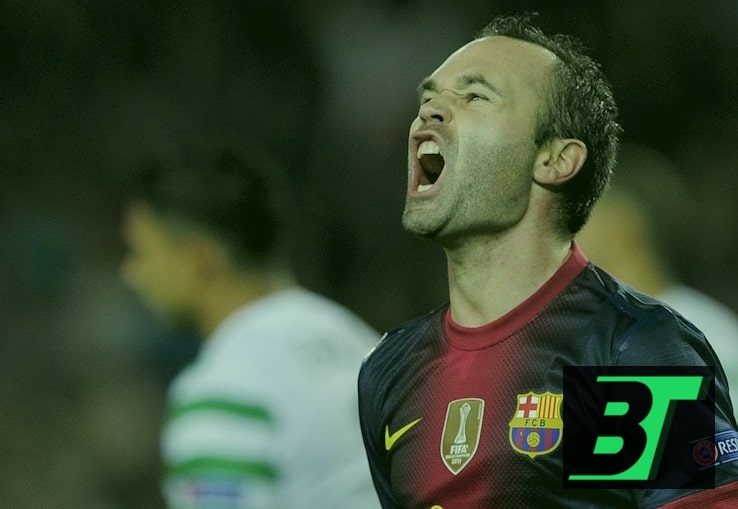 An exhaustive examination of Andrés Iniesta's mesmerizing football journey, from his roots in Spain's La Mancha to becoming a global icon.
La Mancha's Prodigy
Andrés Iniesta Luján's story began in the quaint town of Fuentealbilla, in Spain's La Mancha region. From these humble beginnings, a young boy's passion for football would take him to heights few could dream of. Early indications of his prodigious talent became evident when he joined Albacete's youth academy.
La Masia: Crafting the Magician
Iniesta's journey at FC Barcelona began at the tender age of 12 when he entered the famed La Masia academy. Here, immersed in the Barça philosophy, Iniesta's innate talent was nurtured and honed. Surrounded by future stars like Lionel Messi and Gerard Piqué, the foundations of an era-defining team were laid.
Graduating to Greatness
From La Masia's fields to the grand Camp Nou, Iniesta's ascent was meteoric. Making his first-team debut at 18 under coach Louis van Gaal, he quickly established himself as a midfield maestro. His vision, close control, and ability to dictate the tempo of a game made him an indispensable asset to the team.
The Iniesta-Xavi Partnership: A Midfield Dream
Iniesta's partnership with fellow La Masia graduate Xavi Hernandez is the stuff of legends. Together, they orchestrated Barcelona's play, weaving patterns on the pitch that left opponents and spectators alike spellbound. Their telepathic understanding formed the heart of both Barcelona and Spain's golden era.
Defining Moments: Goals that Echo Through Time
Throughout his illustrious career, Iniesta scored some vital goals, none more significant than his last-minute strike against Chelsea in the 2009 Champions League semi-final. Yet, it was his World Cup-winning goal in 2010, securing Spain's first-ever triumph, that forever etched his name into football's pantheon.
From Barça to Vissel Kobe: A New Horizon
After 22 glorious years with Barcelona, Iniesta embarked on a new adventure with Japan's Vissel Kobe in 2018. While this move surprised many, it showcased Iniesta's desire to embrace new cultures and experiences. In Japan, his impact was immediate, both on and off the pitch, as he continued to enchant fans with his footballing prowess.
Philosophy: More than Just a Player
Iniesta's philosophy extends beyond just playing. He embodies football's true spirit - respect, teamwork, and dedication. His calm demeanor, both in victory and defeat, serves as a lesson for aspiring footballers. His autobiography, 'The Artist', offers insights into the mind of a player who views football as an art, not just a sport.
A Legacy Beyond Trophies
With numerous titles, including 9 La Liga and 4 Champions League trophies with Barcelona, Iniesta's cabinet is bustling. However, his legacy isn't just about silverware. It's about moments of sheer magic, when he made the ball dance to his tunes, leaving fans and foes mesmerized.
The Wine Connoisseur: Life off the Pitch
Football isn't Iniesta's only passion. He's a dedicated wine enthusiast, with his family owning the Bodega Iniesta winery in his hometown. Much like his football, Iniesta's approach to winemaking is meticulous, reflecting his dedication to perfecting his craft, whether on the field or in the vineyard.
Continuing the Journey: Future Endeavours
While Iniesta's playing days might be drawing to a close, his journey in the football world is far from over. With coaching badges and a keen footballing brain, many speculate a managerial role in the future. Wherever his path leads, Iniesta's impact on the game is indelible.
Conclusion
Andrés Iniesta's tale is a testament to perseverance, dedication, and an unwavering love for football. From the sunbaked fields of La Mancha to the world's grandest stages, his journey is an inspiration. As football tales go, Iniesta's narrative is not just about a player but an artist, a maestro who painted masterpieces with his feet. An embodiment of football's purest form, Iniesta's legacy is timeless.